This show is the Art Wall Series #7. I mistakenly referred to it as #6 in the podcast! I recorded this show on location at Pat McGinnis's house and metal studio. Pat has some great insights into the creative process, and metal working.
He is coming June 1st for a meet the artist event in the Menasha Library, with coffee provided by Timshel Café. Check in with the reference desk closer to the date for exact times. There will be some new pieces and insights to take in.
The month of May, Pat has pieces on the art wall and some massive sculptures in the fireside room. Truly stunning.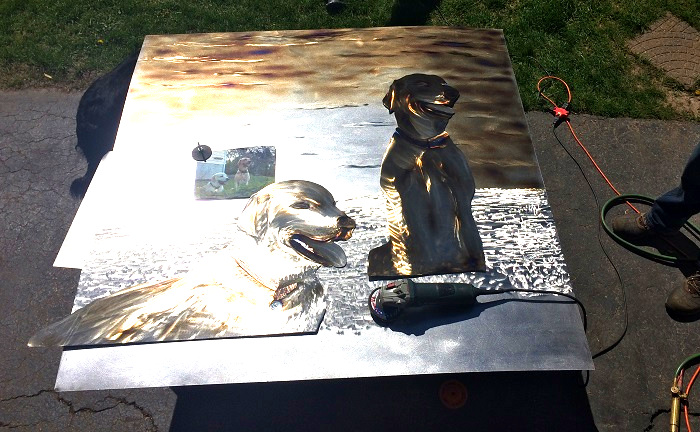 If you like the podcast, please leave some feedback on iTunes!