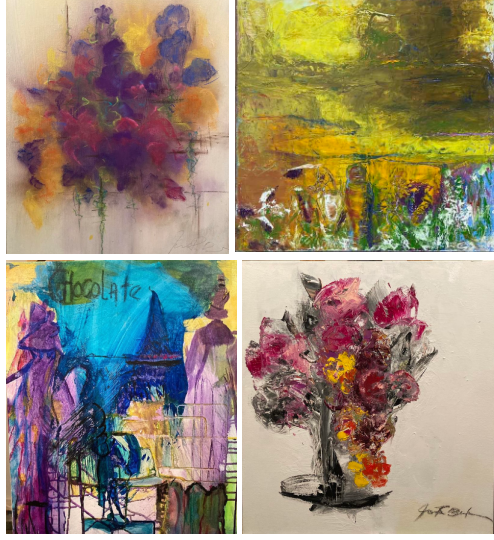 Visit the exhibit and journey to a world you can make your own with Jonna Rae. She will share some of her new projects and inspiration. Light refreshments will be served.
Visitors during the months of October and November will have a unique visual experience with the art and inspiration of Jonna Rae Brinkman. A versatile artist with oil, acrylics, and pastels; Jonna Rae expresses her feelings about the natural world around her always balanced by her sheer dealing in the physicality of the paint ant the joys of putting it onto surfaces.   
Location:  Miron Fireside Room. Duration: 2 hour.
All programs at the Elisha D. Smith Public Library are free and for everyone.  All library events are free and open to everyone.  Those with special needs are encouraged to call the Reference Desk  at 920.967.3690, within 24 hours of the event, to assure that specific needs with regards to parking, building and meeting room accessibility are met.
Todos los programas de la Biblioteca Elisha D. Smith son gratuitos y para todos. Aquellos con necesidades especiales pueden llamar a la oficina de la biblioteca 920.967.3662 con 24 horas de anticipación a un evento para asegurar que las necesidades específicas  de parqueo, acceso al edificio o acceso a las salas de reunión puedan ser satisfechas.
Thursday, October 13, 2022 - 5:00pm
Image: