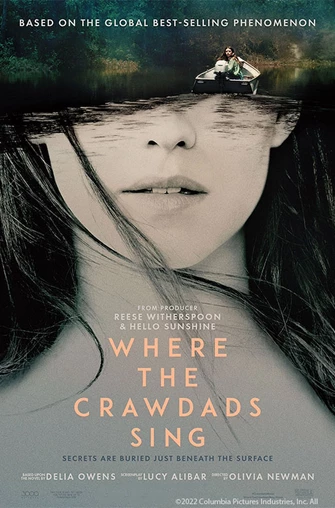 Today will we be viewing Where the Crawdads Sing (©Columbia Pictures, Rated PG-13, 125 minutes, Drama). 
Kya is a young woman who raised herself in the North Carolina marshlands after being abandoned there by her mother when she was a little girl. She feels detached from the small-town community near the marshes until two men show interest in her. However, when one of them later dies, she becomes the town's prime suspect.
Shown with subtitles.
Location: Company E Room

All programs at the Elisha D. Smith Public Library are free and for everyone.  Those with special needs are encouraged to call the library office at 920.967.3662 within 24 hours of an event to assure that specific needs with regards to parking, building and meeting room accessibility are met.  

Todos los programas de la Biblioteca Elisha D. Smith son gratuitos y para todos. Aquellos con necesidades especiales pueden llamar a la oficina de la biblioteca 920.967.3662 con 24 horas de anticipación a un evento para asegurar que las necesidades específicas  de parqueo, acceso al edificio o acceso a las salas de reunión puedan ser satisfechas.

The library's main program room is equipped with a hearing loop, which will transmit to headphone receivers that are available upon request or to your own hearing device with a t-coil.
Monday, November 21, 2022 -

2:00pm

to

4:30pm
Image: