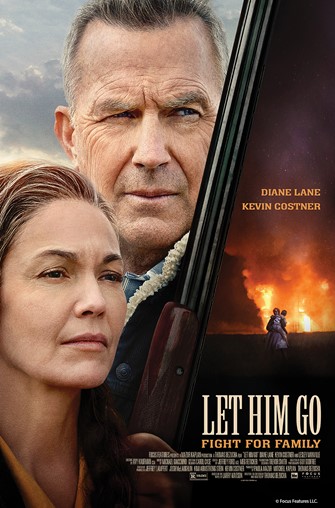 Today we will be viewing Let Him Go (©Focus Features, rated R, 114 minutes, drama).  
Retired sheriff George Blackledge and wife Margaret are bent on finding their grandson after the death of their son. Their daughter-in-law, Lorna, has taken the boy to go live with another man. When the Blackledges discover that their grandson's new family is involved in dodgy situations, they try to rescue him, but not without becoming entangled in this new family's problems.
Shown with subtitles.
Location: Company E Room

All programs at the Elisha D. Smith Public Library are free and for everyone.  Those with special needs are encouraged to call the library office at 920.967.3662 within 24 hours of an event to assure that specific needs with regards to parking, building and meeting room accessibility are met.  

Todos los programas de la Biblioteca Elisha D. Smith son gratuitos y para todos. Aquellos con necesidades especiales pueden llamar a la oficina de la biblioteca 920.967.3662 con 24 horas de anticipación a un evento para asegurar que las necesidades específicas  de parqueo, acceso al edificio o acceso a las salas de reunión puedan ser satisfechas.

The library's main program room is equipped with a hearing loop, which will transmit to headphone receivers that are available upon request or to your own hearing device with a t-coil.
Monday, February 7, 2022 -

2:00pm

to

4:30pm
Image: