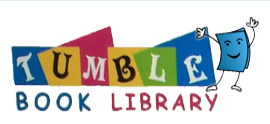 New!  Listen to a story or watch a short video from the Tumblebook library.  

Tumblebooks en Espanol
This service is paid for with a grant from Faith Technologies of Menasha.

Below, Miss Liz from the Children's Room has recorded these stories just for you!  Click on the Listen link below each title to view the recording and the Read link to place a hold on a library copy of the book if you'd like to read along in person.  This service is provided by the Richard A. Swanson memorial fund.